This is an add-on module for HolyBible and requires a

BasePack to be installed first.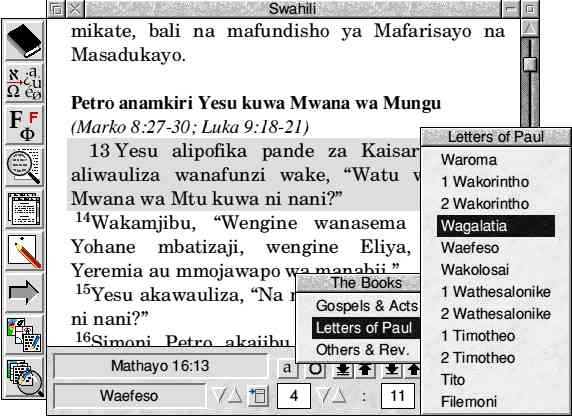 The text of the Swahili New Testament is derived from a freely available electronic master copy. This copy omits the book of Philippians, which is reflected in the low cost of this module.
The internal book-names are correctly referenced and be clicked on to jump to the required passage.


Order as HolyBible; Swahili NT add-on module
| | |
| --- | --- |
| Single-user licence: | £ 5 + VAT |
| Site-licence; Schools and Colleges: | £ 5 + VAT |
NB If this module is ordered on its own, a charge of £ 10 + VAT will apply.
Contact details for ExpLAN Computers Ltd can be found on the

ExpLAN homepage.


To top